When Will Fullerton stepped on the field to square off against Cardenales Little League of Latin America he became the first Little Leaguer® from Australia to represent his country in the Little League Baseball® World Series, Junior League Baseball World Series, and Senior League Baseball World Series.
Fullerton understands how lucky he is to participate in even one World Series, yet alone three of them.
"It's pretty amazing," said Mr. Fullerton. "You know, to obviously represent your country just once is a pretty high achievement and I've done it three times."
While this feat is impressive, Mr. Fullerton is not the only player on the Cronulla Little League roster that has participated in multiple World Series. Eight of Fullerton's teammates now have played in two World Series. While many of his teammates already have experience on the big stage, he believes they still look to him for advice.
"We're a pretty tight bunch of guys," said Mr. Fullerton. "We get along well, there's never any issues. We're always talking, I'm always answering questions about different pitches and where to stand in the box. I think those are some of the things I've had to do. I definitely think I'm a leader."
Even with all the World Series experience Mr. Fullerton has, he still believes every moment is special. But, one of the trips stood out above the rest.
"Williamsport was my favorite by far," said Mr. Fullerton. "It's just all the fans. You can't walk down to the cages without signing 10 autographs or something like that. It's pretty amazing and was an awesome experience."
Mr. Fullerton played in and won many games to earn his way to play in three World Series events, but his favorite memory of all those trips happened off the field.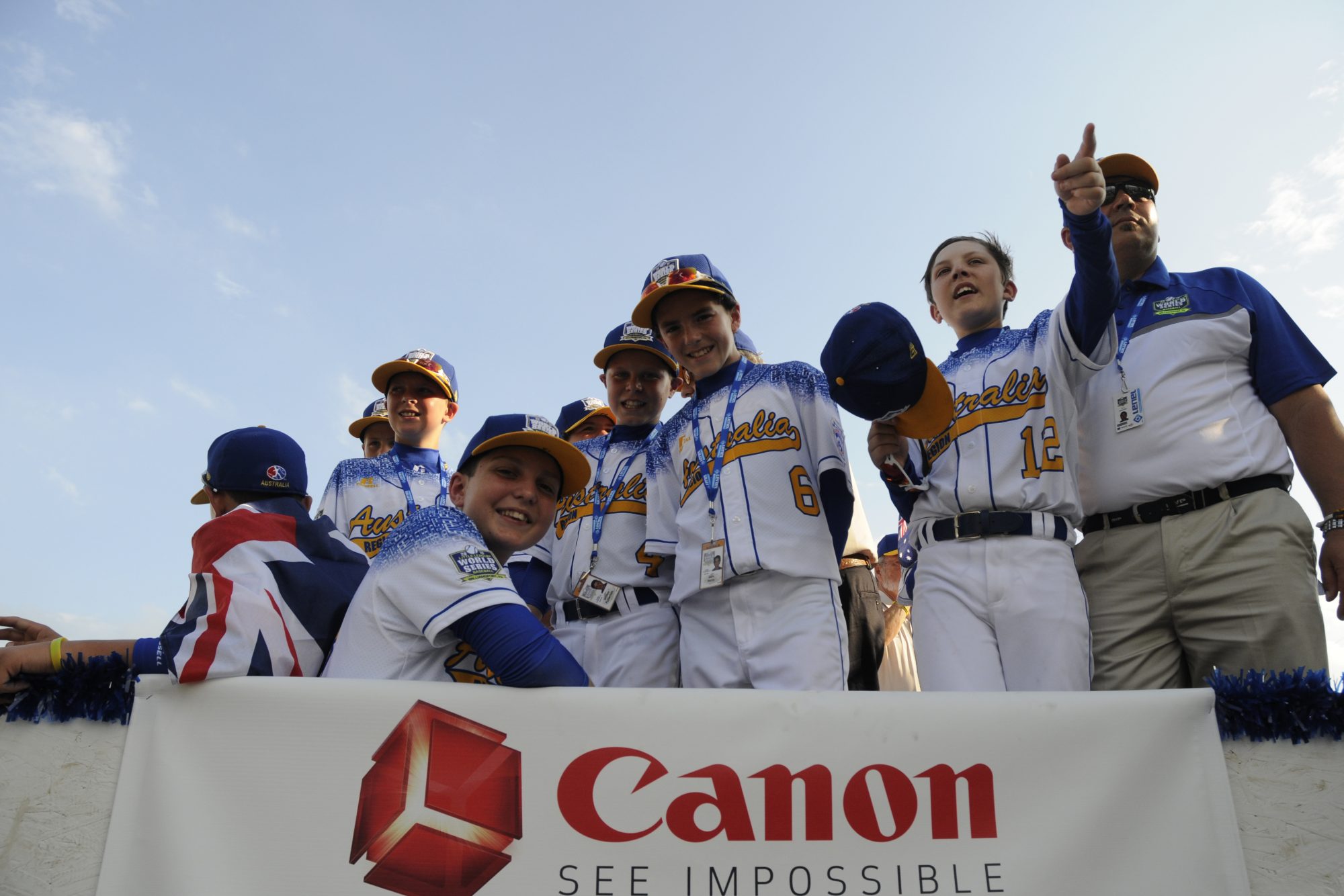 "The parade in Williamsport was by far my favorite memory," said Mr. Fullerton. "It was a few nights before we started, but it was my highlight. I don't know how many people were there, but they were cheering for you and throwing things at you. It was pretty cool."
Mr. Fullerton added that meeting players from all over the world was a unique experience, but this time around he's looking forward to facing high-level competition at the Senior League division to see where Australia stacks up against the rest of the world.
"I think we're definitely not one of the stronger countries," said Mr. Fullerton. "You know you talk about Japan, Asia-Pacific, Venezuela, Caribbean, and those countries and regions. But, I think this year we're much stronger than usual. I think we have enough pitching and enough bats to win some games up here."
Mr. Fullerton stressed that baseball in Australia is continuing to improve and believes the rest of the world will notice when they see Gold Coast Little League of Australia play in the Little League Baseball World Series.
"I've watched a few of their games and they're definitely a pretty special group," said Mr. Fullerton. "I've seen their pitching and their hitting and it's pretty rare. When I was their age we didn't have a stacked line of pitchers, but I've seen three or four of them throw the hardest I've ever seen at that age."
He went on to make a prediction regarding Gold Coast Little League and how they will fair in Williamsport.
"They definitely have a good shot at winning the World Series," said Mr. Fullerton. "I think they'll win the whole thing."
While Cronulla Little League's run at the Senior League Baseball World Series came up short, it was an incredible experience that Mr. Fullerton will never forget. For more information on all of the Little League World Series events, visit LittleLeague.org.