Caribbean lost the lead late in a 4-2 defeat to Asia-Pacific on Thursday in Game 1 of the Little League Baseball World Series. The game was tied 2-2 with Asia-Pacific batting in the top of the ninth inning when Ji Hyung Choi was hit by a pitch when the bases were loaded, driving in a run.
Asia-Pacific tied the game in the top of the sixth inning when Asia-Pacific scored one run on a stolen base.
Ji Hyung was the winning pitcher for Asia-Pacific. He allowed one hit and no runs over four innings, striking out seven and walking none.
Victor Cartagena took the mound loss for Caribbean. He went one inning, allowing two runs on one hit and striking out one.
Yeong Hyeon Kim started the game for Asia-Pacific. He surrendered two runs on three hits over four and two-thirds innings, striking out 13. Eric Rodriguez started the game for Caribbean and did not allow a hit or run over 5 1/3 innings, striking out eight.
Victor, John Lopez, Luis D. Rivera, and Eric each managed one hit to lead the Caribbean Region Champions.
Gi Jeong Kim went 3-for-5  to lead Asia-Pacific offensively. Asia-Pacific was sure-handed in the field and didn't commit a error. Gi Jeong had the most chances in the field with 19.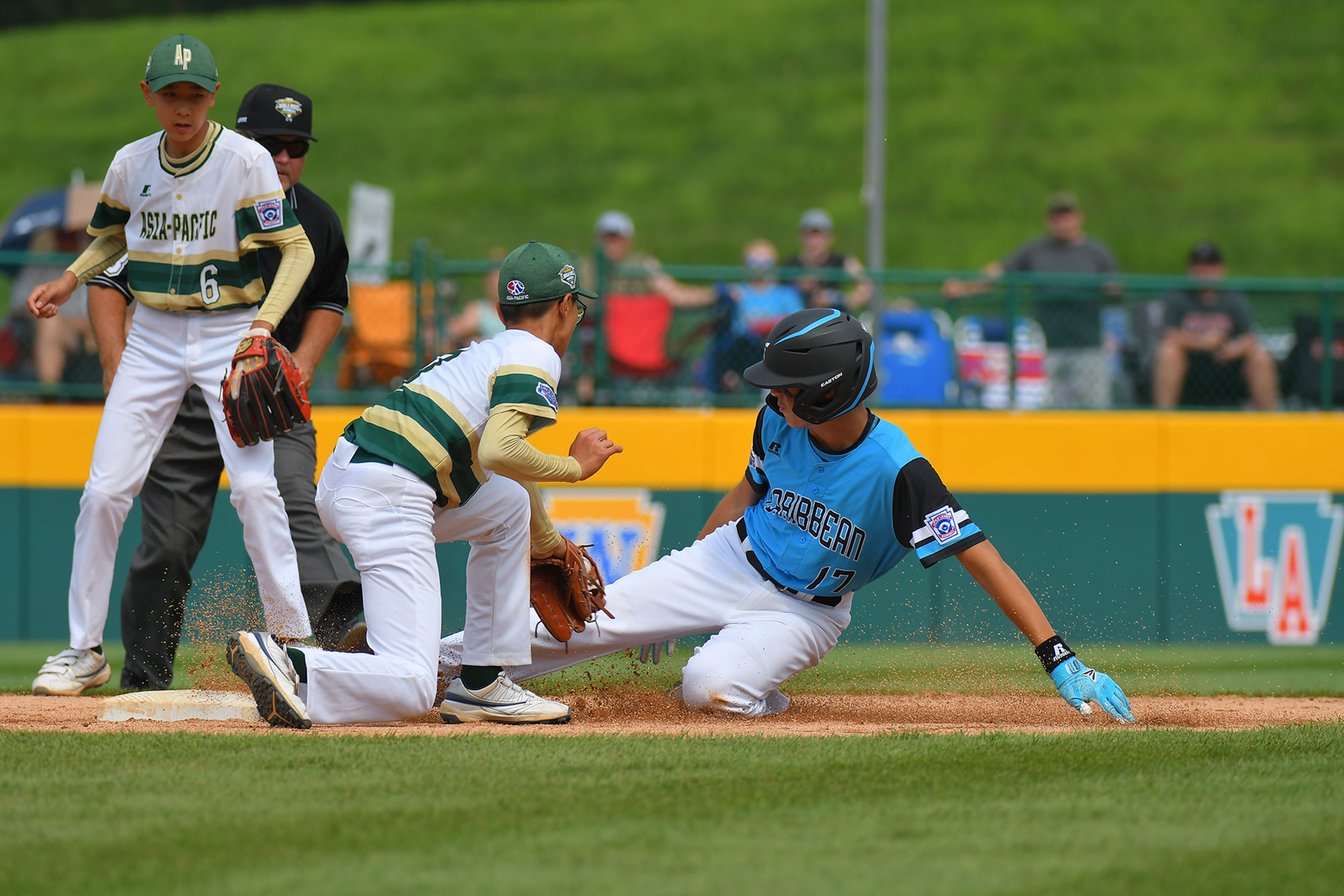 Watch Post Game Press Conference
---
"Powered by Narrative Science and GameChanger Media. Copyright 2018. All rights reserved." Any reuse or republication of this story must include the preceding attribution.