Little League® umpires are essential in shaping the experience of every Little Leaguer®. Striving to support the efforts of this core group of volunteers, Little League International offers a variety of training and education resources, including local, district, state, and regional clinics.
Formal training is designed for the betterment of volunteer umpires, which is why attending clinics hosted at a Little League Regional Center, or at Little League International in Williamsport, Pa., are strongly encouraged. Attendance at a clinic or school allows volunteers to become proficient with the rules and mechanics; and network with other volunteer umpires. Attending a clinic each year is the perfect way to stay current with rulebook terminology, build confidence, and establish relationships with peers.
Umpires attending formal training at Little League International or a Regional Center are taught according to the Little League standard. Among the areas of emphasis are "the Pivot" on the bases; and "the Slot" for home plate. Here we provide a brief introduction and description of these fundamental umpire techniques.
The Foundation of the Pivot
One of the most challenging base mechanics for a volunteer umpire to learn is the Pivot. There are several pieces to the mechanic, and trying to learn all of them at once can be frustrating. To ease the learning process, start by understanding the basic footwork of the mechanic. There are four steps to the pivot: The first step is to plant with the left foot. The second step is to square up to the base with the right foot. The third step is to drop step with the left foot. The fourth step is to crossover with the right foot. These four steps are the foundation to the Pivot. Practice these steps you will be well on your way to mastering the Pivot.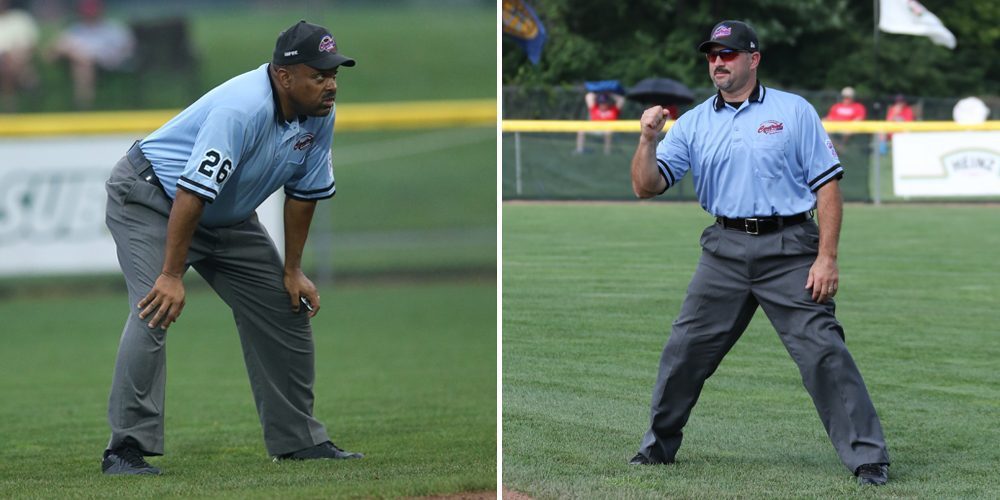 Aggressive in the Slot
The Slot is the area between the batter (in the batter's box) and the catcher. It is important to be aggressive in the slot in order to see the entire plate to include the outside corner. A general guideline to use is to step into the slot with the foot that is on the side of the batter (known as the slot foot). Align the toe of the slot foot up with the heels of the batter and the heels of the catcher. Line the toe of the other foot (known as the trail foot) up with the heel of the slot foot. This is known as the Heel-Toe stance and is a great way to get aggressive in the slot.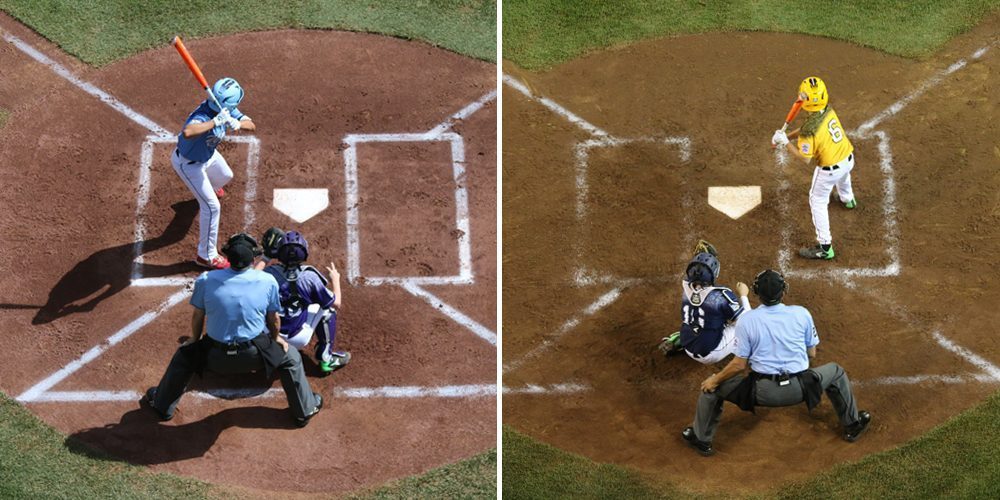 Whether looking to refine mechanics, or stay current with the rules and regulations, umpires have free, unlimited online access to Little League University at LittleLeagueu.org; and the bi-monthly Fair Ball newsletter, which is e-mailed free of charge and can be viewed on LittleLeague.org. The Little League Umpire Registry also is an added benefit designed just for Little League umpires.