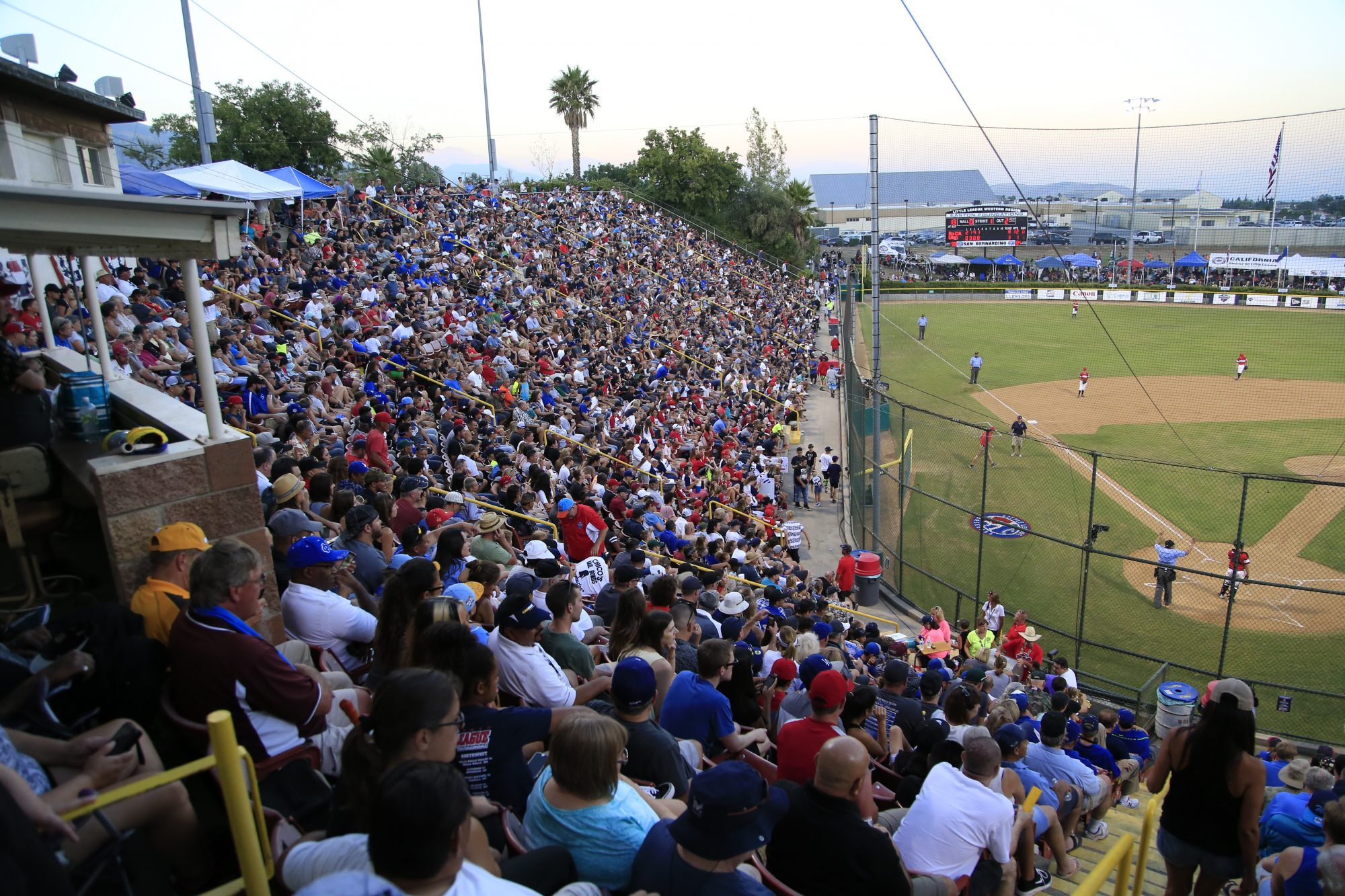 The 48th Annual Little League Baseball® Western Regional Tournament will be held from August 5-11 at the Little League® Western Region Headquarters, 6707 Little League Drive, San Bernardino, Calif.
Games on the complex will be played at Al Houghton Stadium; named after the first Regional Director of the Western Region who was instrumental in the building of the headquarters.
Admission and Parking are FREE for all games. However, parking is limited, so you need to plan accordingly. The gates will open approximately 30 minutes before the first game of the day.
The weather is projected to be very HOT during this week's tournament, so dress appropriately. Hats and sunscreen are recommended. Remember to stay hydrated. Water, various drinks, and food will be available for purchase at the stadium, as well as a variety of Regional and Little League souvenirs.
There are several restrictions that must be adhered to:
NO alcoholic drinks are allowed.
In addition, glass items, firearms, knives or noise makes are also prohibited.
NO Ice chests are allowed in the stadium.
Security will check all bags.
There is also no commercial photography, videos, web streaming, or pay-per-view of the games.
NO pets are allowed (except for service animals).
There is NO smoking in the stadium, and is limited to a designated smoking area near the front gate off the main parking lot.
Please note that lawn chairs can only be used in the outfield and at the top of the stadium.
If you are unable to attend, the semifinals and championships will be on ESPN. All other games will be on ESPN+.
You can also follow the games live via GameChanger. Tournament scores, schedules, and more can be found at the Little League Western Region website and through the Little League World Series section of LittleLeague.org. More information and detailed coverage of the tournament can also be found on Little League's official social media accounts (@LittleLeague).
Enjoy rooting for your team and attending this year's tournament, which will include West Region and Northwest Region brackets. One team from each region will advance to play in the Little League Baseball World Series in Williamsport, Pa.
Fore more information, call 909-887-6444.