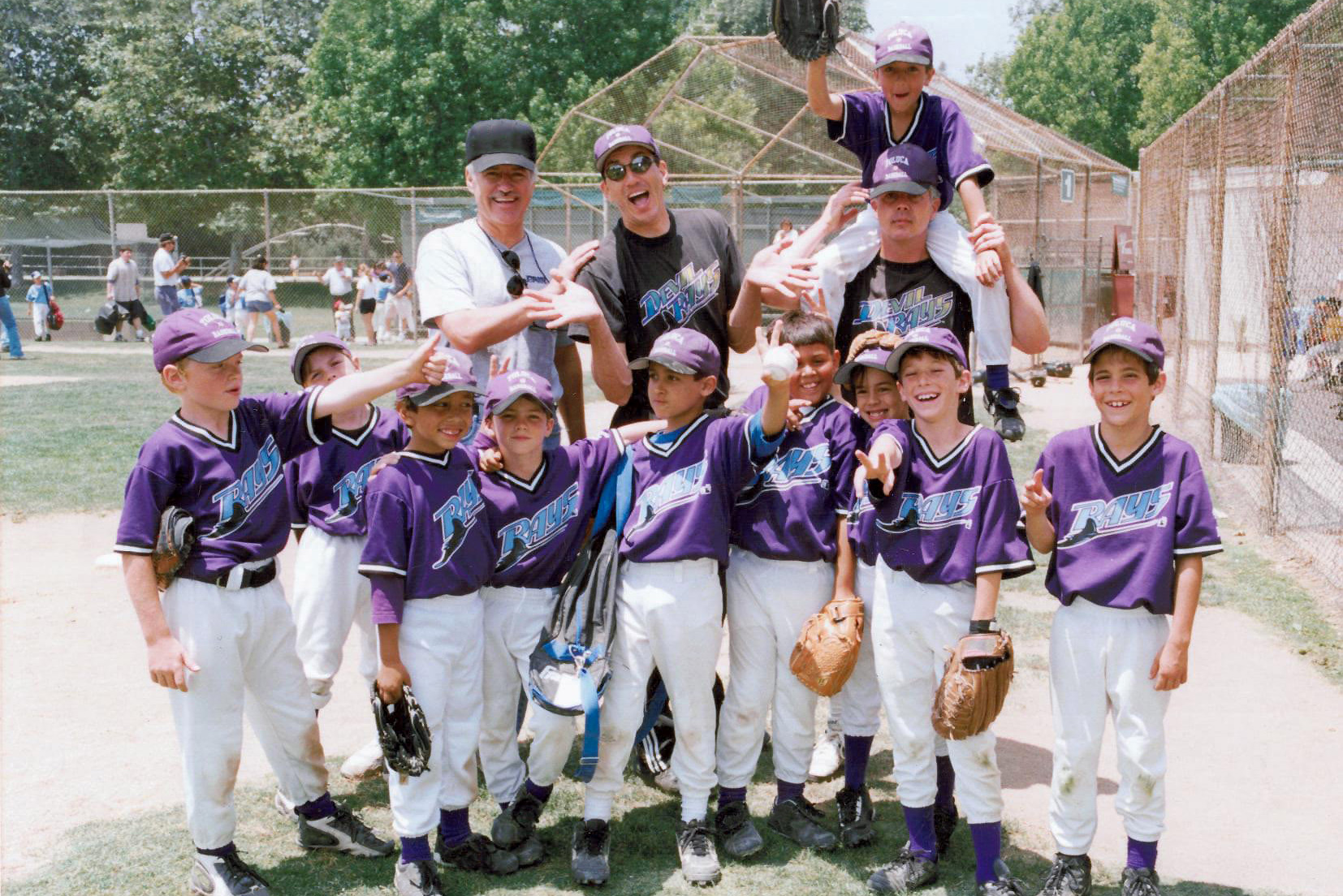 For nearly four decades, people all around the world synonymously linked Alex Trebek to his iconic role as the host of Jeopardy! However, for KOST radio host, Mark Wallengren, it was the memory of watching Mr. Trebek coach at Toluca Lake Little League that sticks out the most.
Following the passing of the famous TV host in early November 2020, Mr. Wallengren shared his memories in a Facebook post that gave a look into another side of Mr. Trebek's life away from the cameras:
Throughout his career as a radio host, Mr. Wallengren had the opportunity to interview Mr. Trebek on numerous occasions, but while all those experiences brought them closer together, it was the time in the summer of 1999 when Mr. Trebek stepped up to the plate to volunteer as a Little League coach alongside Mr. Wallengren that he will never forget. Mr. Wallengren and Mr. Trebek both had sons on the same team within the league and each wanted to find a way to help out while also being there for their sons, so they made the decision to volunteer as coaches.
Immediately, Mr. Trebek's character and leadership become obvious as he, Mr. Wallengren, and their friend, John, agreed that none of the three coaches would critique their own sons in order to keep the distinction between father and coach, and to ensure a fun and positive experience for all the children on their team.
"We were a scrappy group of misfits in a program at Toluca Lake Little League," said Mr. Wallengren in his Facebook post. "The three of us worked so hard with our kids that spring. We taught through encouragement, basic fundamentals, and always kept it fun. Alex was a huge part of that and his son Matty exploded! I can say, observing firsthand, that Alex loved his son Matty and his beautiful daughter Emily."
While Mr. Trebek's time as a volunteer coach may have been only for a short time, he has continued to serve as a tremendous role model for children and adults all over the world through his leadership, commitment, and professionalism and will forever be missed.
Over his many years as the host of Jeopardy!, Mr. Trebek brought pieces of Little League into the show as clues, including an entire category to help celebrate Little League International's 75th anniversary in 2014, as well as the most recent clue as part of the "We Are The Champions" category in one of Mr. Trebek's final episodes in 2020:
In case you missed it, we were a clue on @jeopardy yesterday! #LLWS

We'll take "We are the champions for $400, Alex!" pic.twitter.com/ZpdPBO67Ac

— Little League (@LittleLeague) October 27, 2020