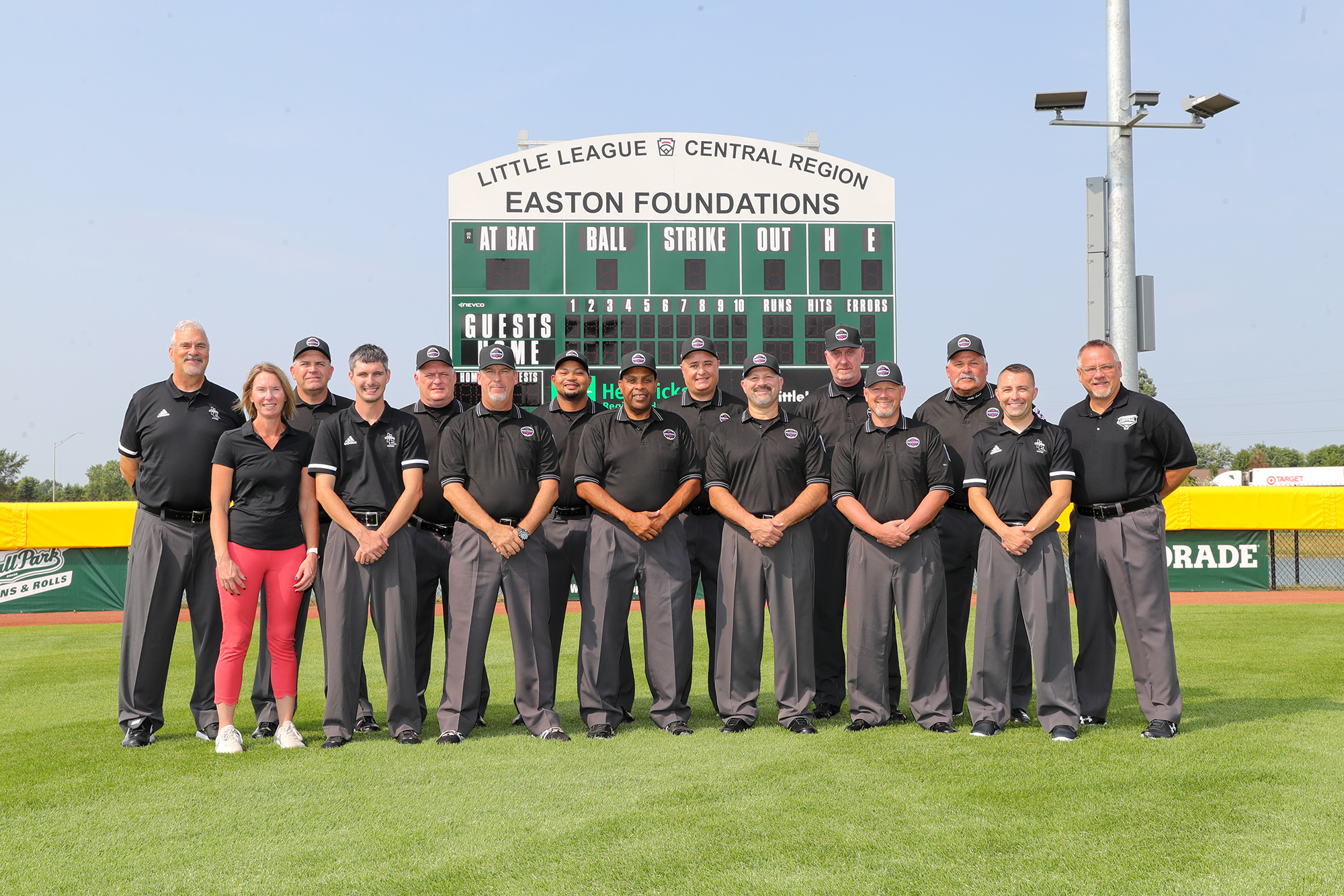 The volunteer umpires for the 2022 Little League Baseball® Great Lakes and Midwest Region Tournaments and the 2022 Little League Softball® Central Region Tournaments, set to take place at the Little League® Central Region Headquarters Complex in Whitestown, Indiana, have been announced.
Below is the listing of volunteer umpires who will take the field this summer:
Little League Baseball Great Lakes and Midwest Region Tournaments (August 5-12, 2022)
Charles Arnold
Stephen Gordon
Mike Kilroy
Daniel Leslie
Bradley Nelson
Liana Rix
Dave Rose Jr.
Dwight Stephens
Little League Softball Central Region Tournaments (July 25-29, 2022)
William Ballard
Benjamin DeMaris
Charlie Gagne
Jeff Horner
Terry Lenox
Andrew Shriver
Jim Spade
Michael Wright
Volunteer umpires are one of the most important aspects in the success of local Little League programs around the world and play a pivotal role in the experience of all our players throughout the Little League International Tournament. As a way to continually develop these volunteer umpires throughout the year, Little League International offers a variety of digital training and educational resources available on LittleLeague.org/Umpires, a bi-monthly Fair Ball Newsletter, access to the free Little League Umpire Registry, and formal training through Umpire Clinics and Schools around the nation.
In addition to the Region Tournament umpires listed above, the 2022 Little League World Series umpires were also announced earlier this year.