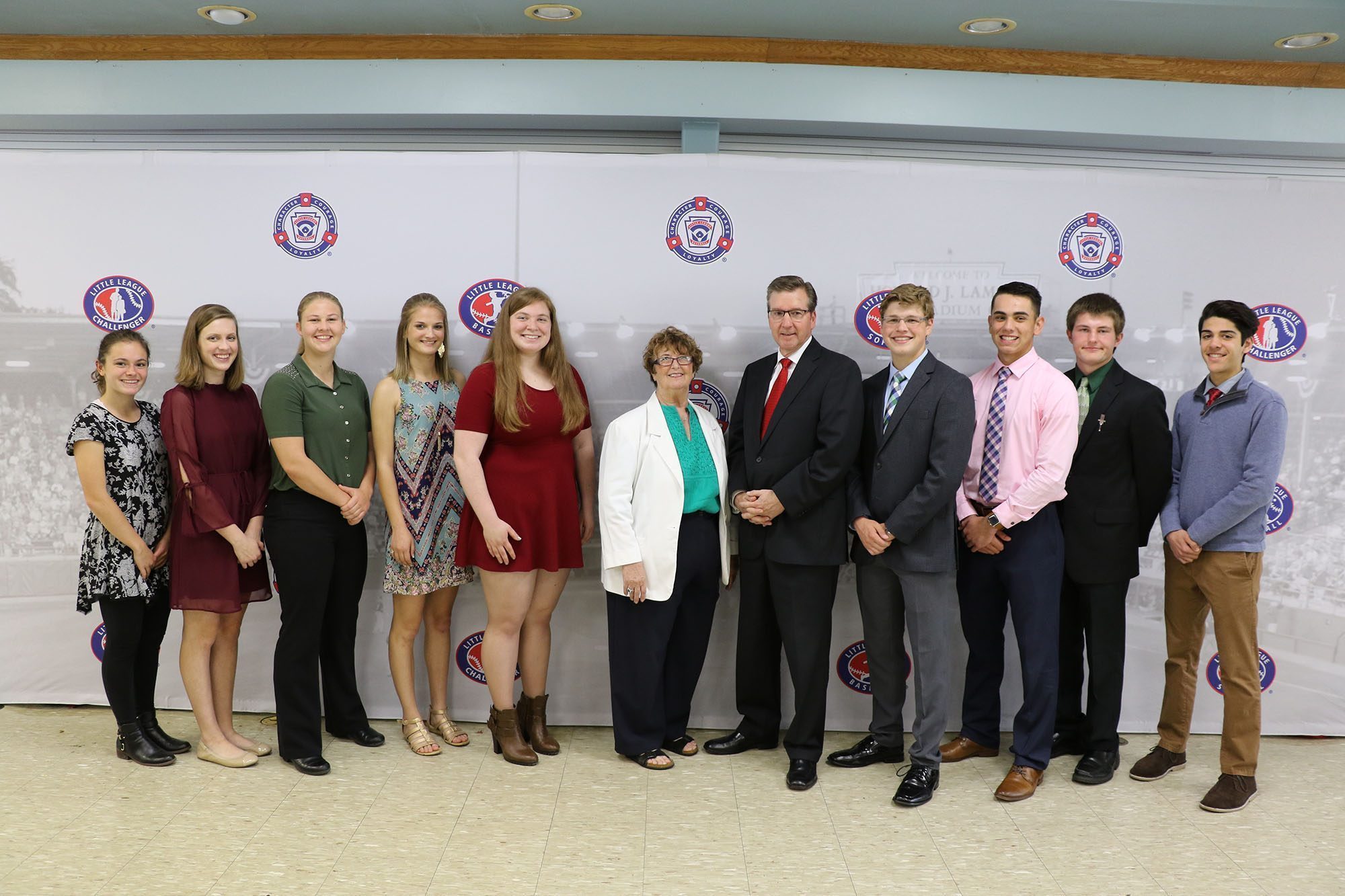 Since 1994, Little League® International has honored the memory of its founder through the Carl E. Stotz Little League Baseball® Scholarship. At its annual luncheon on Thursday, May 17, Little League recognized the achievement of 10 Lycoming County High School Seniors, awarding a total of $13,000 in scholarship funds. In 25 years, Little League has awarded $189,600 to 202 students, including this year's honorees.
"We are honored to not only recognize Carl Stotz's legacy of fostering the development of children in Lycoming County and around the world, but also the commitment and accomplishments of this year's Stotz Scholarship recipients," said Stephen D. Keener, Little League President and Chief Executive Officer. "These 10 young men and women exemplify the hard work, dedication, and commitment that this scholarship represents and we are confident that the future will be bright for each of these talented individuals."
Of the five male and five female recipients, one male student and one female student each received a $2,500 scholarship, with the eight other finalists receiving $1,000. From the 61 scholarship applicants this year, the recipients of the $2,500 scholarships are Kade Heckel (Hughesville High School) and Mary McMahon (Williamsport Area High School). Mr. Heckel will be attending the Naval Academy while Ms. McMahon will be attending the University of Pittsburgh.
The other eight finalists, receiving $1,000 scholarships, are: Victoria Bellomo (Jersey Shore), Audrie Hartman (Jersey Shore), Connery McFadden (St. John Neumann), Nathan Paisley (Muncy), Sarah Persun (South Williamsport), Kamran Shams (South Williamsport), Samantha Thompson (Hughesville), and Mitchell Young (Montoursville).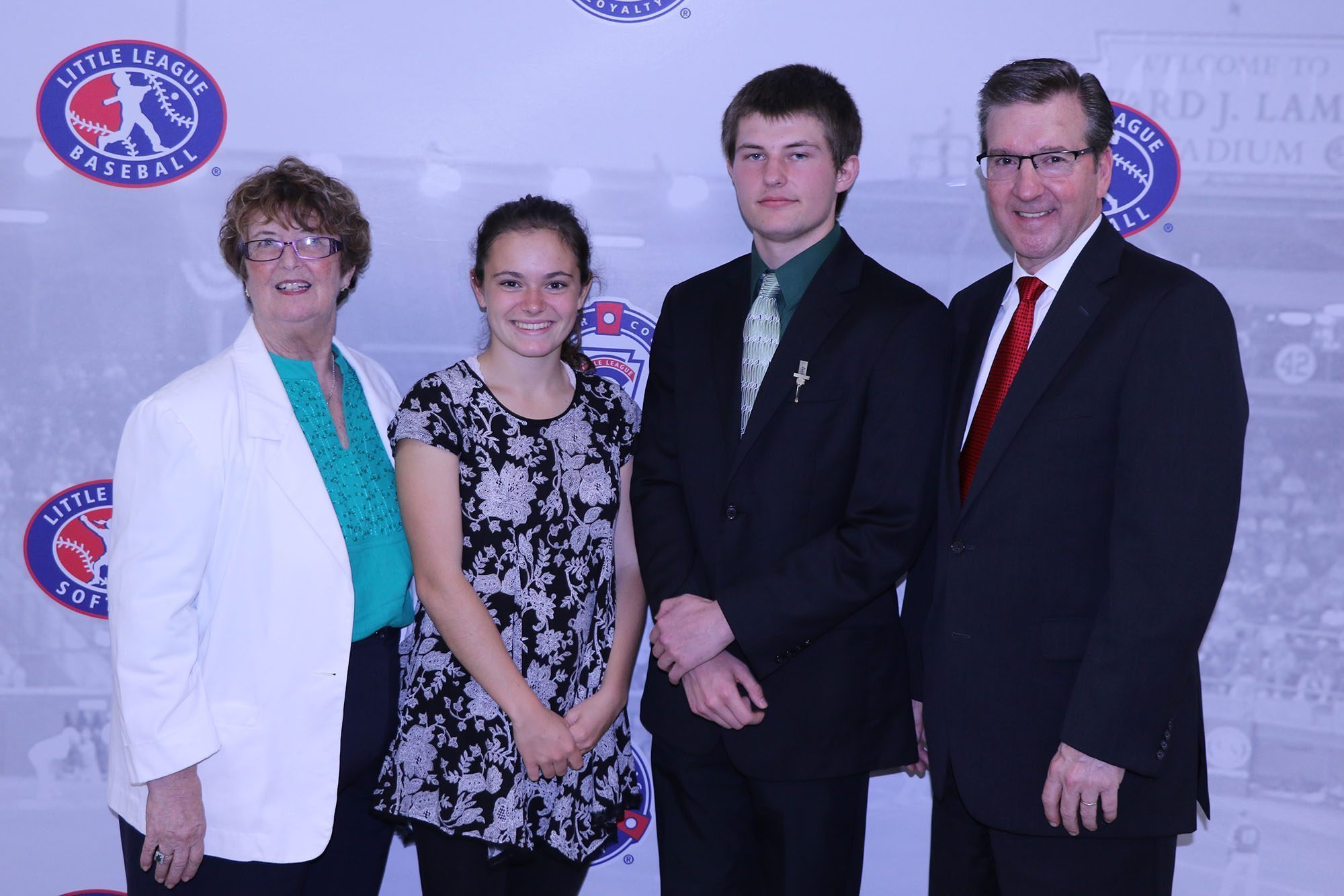 About the Carl E. Stotz Little League Baseball® Scholarship
The scholarships perpetuate the memory of Little League's founder, Carl E. Stotz, recognizing his commitment to the development of youth in Lycoming County. The year following his passing, in 1993, the Little League International Board of Directors established this scholarship program to recognize Mr. Stotz's commitment to the local, Lycoming County community, and commemorate his vision in creating a community-based organization to provide a competitive, healthy outlet for children to learn the values of teamwork, dedication, and sportsmanship.
The Stotz Scholarship recognizes high school seniors from Lycoming County school districts who excel in academics and citizenship. In order to be considered, a graduating senior must be in the top 25 percent of their class at one of the nine Lycoming County high schools. In addition to academics, the applications are reviewed on merits of good citizenship and whose spirit exemplifies effort, determination, and persistence in attaining the goal of higher education. Each interested senior submits two letters of recommendation and an essay on what they hope to achieve through higher education. Applications for the scholarship are generally accepted between December and March.