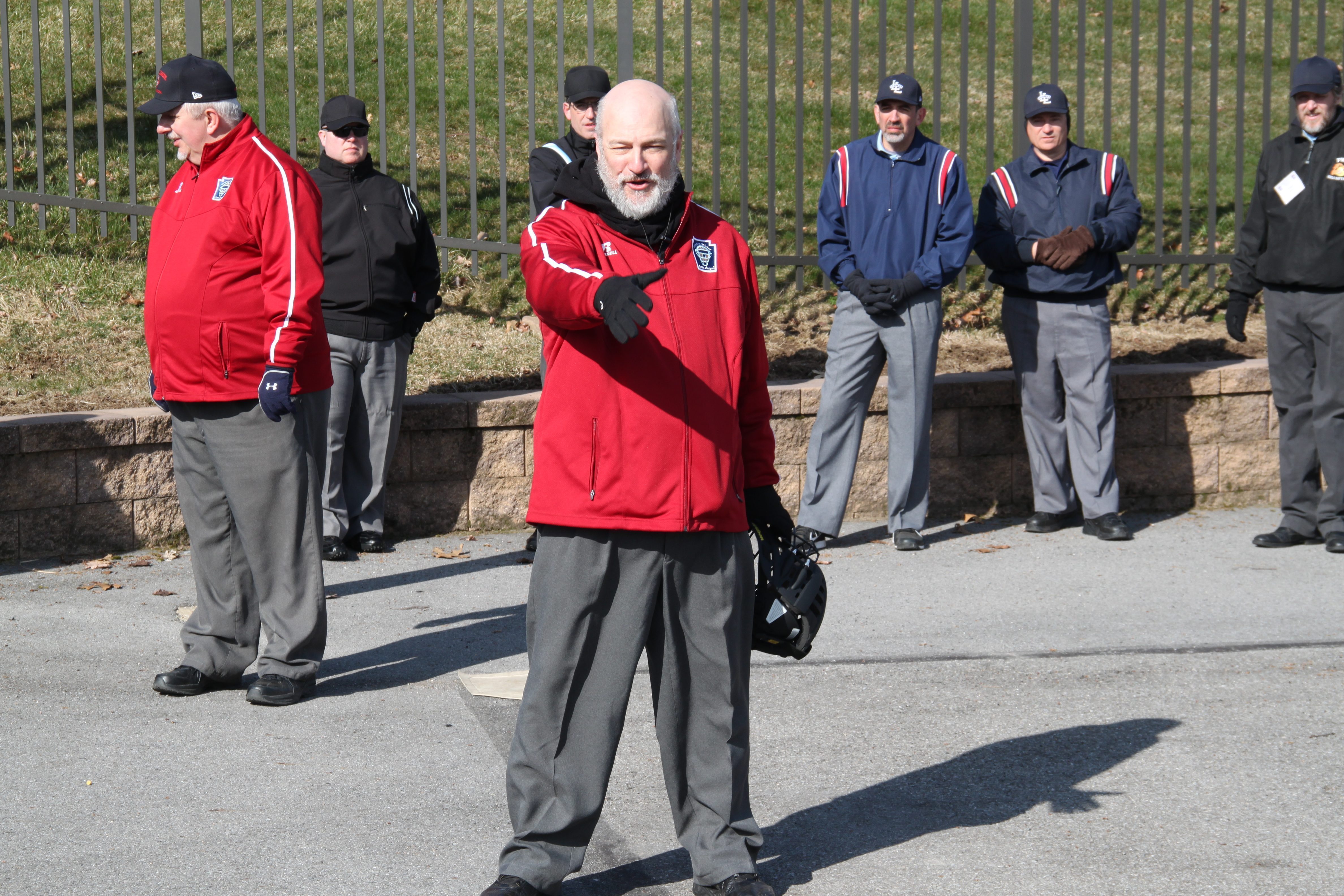 From the big leagues to Little League®, umpiring requires an understanding of the rules and the mechanics to properly enforce the rules. But, when it comes to being a Little League Umpire, the added motivation to improve one's skills is driven by the want to provide those young ball players with a positive and fulfilling experience.
At the heart of making that experience meaningful is training. Little League International in Williamsport, Pa., and its regional centers throughout the world, offer multiple rules and mechanics clinics. Each year, clinics give volunteers from across a region or around the world the opportunity to learn.
In the span of three weeks each spring, Tom Rawlings, Little League International Director of Umpire Development, along with a seasoned crew of volunteer instructors, welcome umpires to the Little League International Complex for weekend rules and mechanics clinics.
"Being a Little League umpire takes a great deal of courage, as does admitting that you don't know everything," said Mr. Rawlings. "All of our instructors, including myself, have a huge amount of respect for all clinic attendees because we know first-hand how hard it can be to try something new or different. We've all been there. During each clinic, it is our mission to offer an educational environment that is focused on empowering volunteers to learn and grow as game officials."
From year to year, the number of veteran umpires is often matched by those attending their first clinics. Yet, regardless of experience or expertise, everyone takes home more knowledge than when they arrived.
Among those attending both 2018 weekend clinics was a contingent from Virginia's District 10. Chris Davis, the Umpire-In-Chief for the district's softball program, was accompanied by fellow umpires Todd Bartlett and Phil Rossi.
Here's what they took away from their Williamsport experience.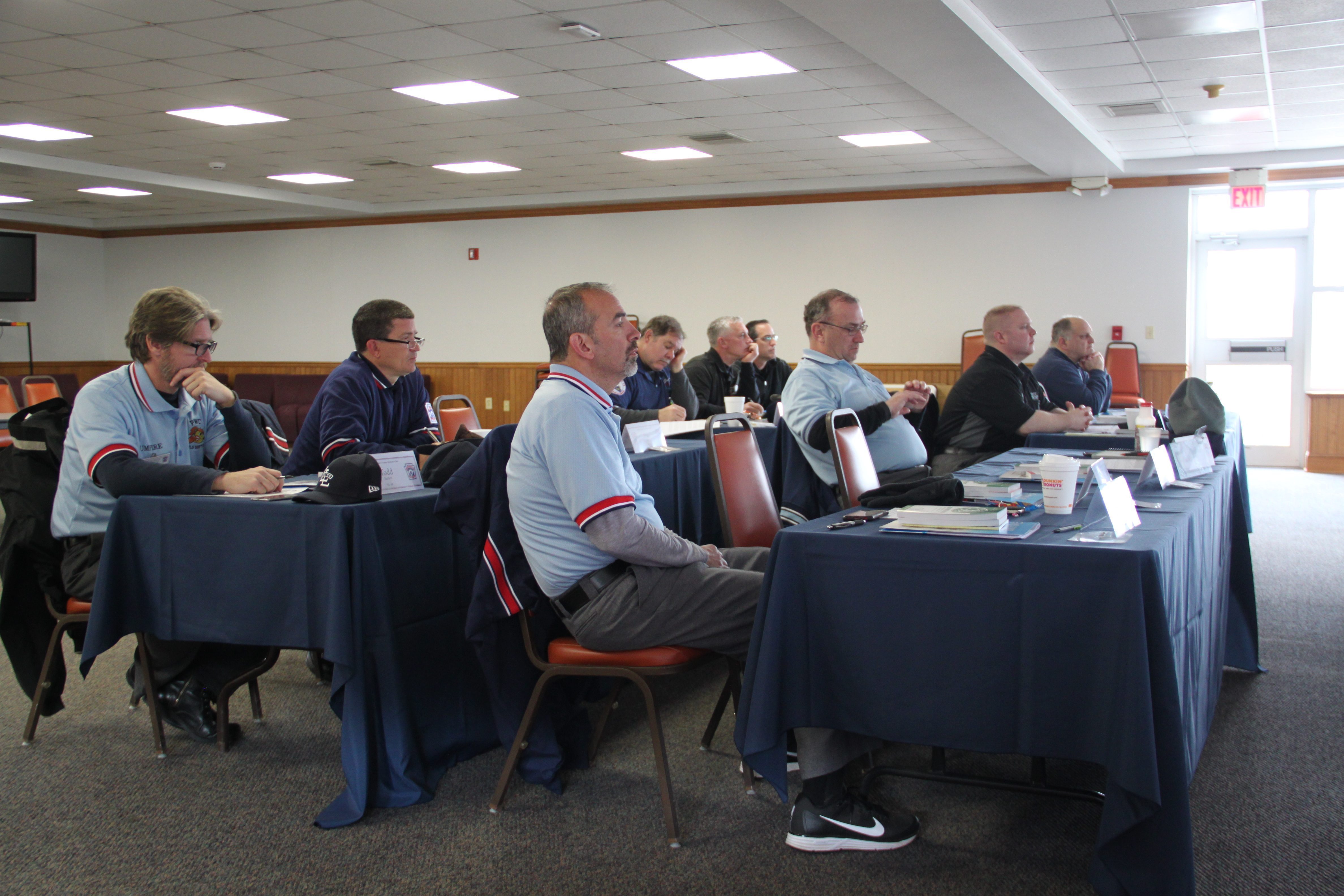 Chris Davis
Six seasons as a Little League umpire
I was so excited to see that the rules and mechanics had been broken into two separate clinics, because the rules takes a ton of time to dive into. I really enjoy going through the rule book and getting an explanation of the interpretations. For the mechanics clinic, I try get to at least one per year. There wasn't anything new introduced, but seeing how the mechanics should be properly done helps me fix the mistakes I've been making.
Phil Rossi
Two seasons as a Little League umpire
There was so much knowledge in the room. The sharing and openness, whether it be the instructors or the other umpires, showed there was a true sense of wanting to teach, rather than just tell. I think the teaching environment was really well done.

Todd Bartlett
Three seasons as a Little League umpire
I was never disengaged and the instructor team was great. Each of the rules discussion topics were interesting and the mechanics clinic gave us much-needed training and repetitions. I've learned quickly that umpiring is much more than ball, strikes, safes, and outs. These clinics are the perfect foundation to get you doing things right. It's amazing that over the two weekends you see so many veteran umpires coming back for refreshers and they are getting a lot out of it, while me, the new guy, is like a sponge trying to absorb all I can.
More than 50 volunteers and nearly two dozen instructors participated in this year's rules and mechanics weekend clinics over the course of Friday evening through Sunday morning.
"The intent of each clinic is to have every umpire gain some knowledge, understanding, and confidence," said Mr. Rawlings. "If we are successful in conveying those three aspects of umpiring, then we can be confident through their on-field performance back home that clinic attendees will serve as role models and influence fellow volunteers."
The Little League Umpire School , an in-depth, week-long extension of the weekend clinics, is scheduled for April 17-22, 2018 at Little League International. Visit LittleLeague.org/Umpires for regular updates, educational and training information, and to join the free Little League Umpire Registry.