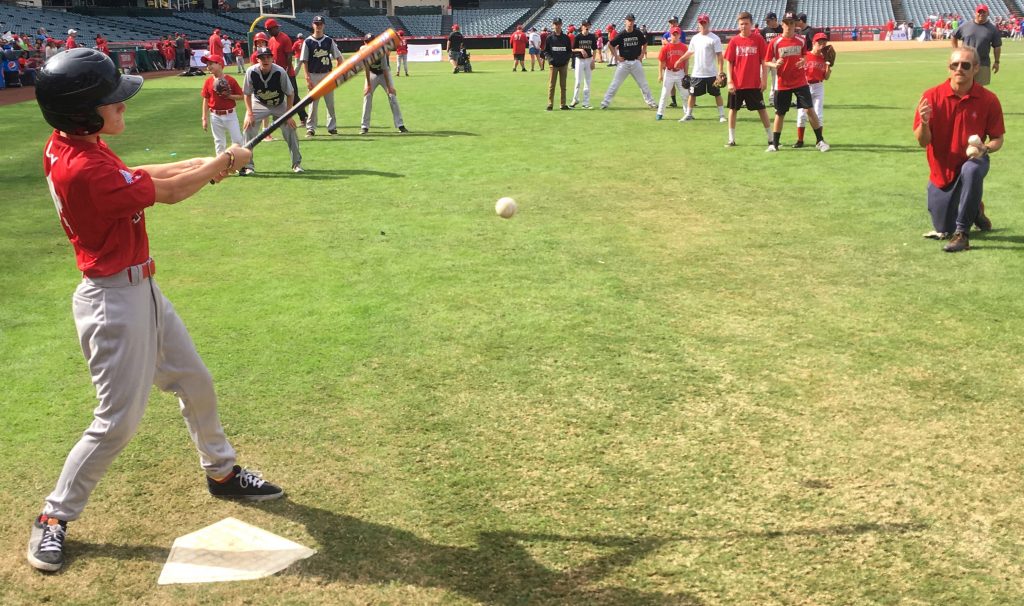 Since 1989, the Little League Challenger Division® has provided individuals with physical and intellectual challenges with an opportunity to participate in the Little League® Baseball and Softball program. Thanks to the help and support of dedicated volunteers throughout North America, participants from a variety of Challenger Division programs will have the opportunity to come together and experience a day of fun, socialization, and lifelong memories at one of the 11 Little League Challenger Division Jamborees to be held in 2018.
"Challenger Division Jamborees provide a unique opportunity for members of our Challenger Programs to join together and experience the fun and joy of a tournament atmosphere," said Sam Ranck, Little League Director of the Challenger Division and League Development Manager. "We are very thankful to all the dedicated volunteers who make these events so special and create everlasting memories for all of the participants involved with these Jamborees."
From Opening Ceremony festivities to a variety of fun and games available to participants, each of the Little League Challenger Division Jamborees provide a unique experience for players, coaches, buddies, and volunteers. Below is the list of scheduled Little League Challenger Division Jamborees for 2018:
2018 Little League Challenger Division® Jamborees
April 27-29: 2DO Fun Day 2018 (Mexicali, Baja California, Mexico)
April 29: California District 4 Challenger Jamboree (Walnut Creek, Calif.)
May 11-13: Jake Hardison Memorial Challenger Jamboree (Norfolk, Va.)
May 19-20: Challenger Fun Days (San Bernardino, Calif.)
May 25-27: California District 57 Western Region Challenger Jamboree XIV (Dublin, Calif.)
June 10: Rhode Island District 2 Challenger Jamboree (Portsmouth, R.I.)
July 20: Canadian Challenger Jamboree (Toronto, Canada)
July 27-29: 26th Annual Ohio Challenger Jamboree (Mason, Ohio)
August 25: Maine State Challenger Jamboree (Boothbay Harbor, Maine)
September 23: Long Island Challenger Baseball Jamboree (Massapequa Park, N.Y.)
November 10-11: 10th Annual Florida State Jamboree (Orlando, Fla.)
For more information on getting involved with the Challenger Division and making a difference in the lives of young athletes, email [email protected].