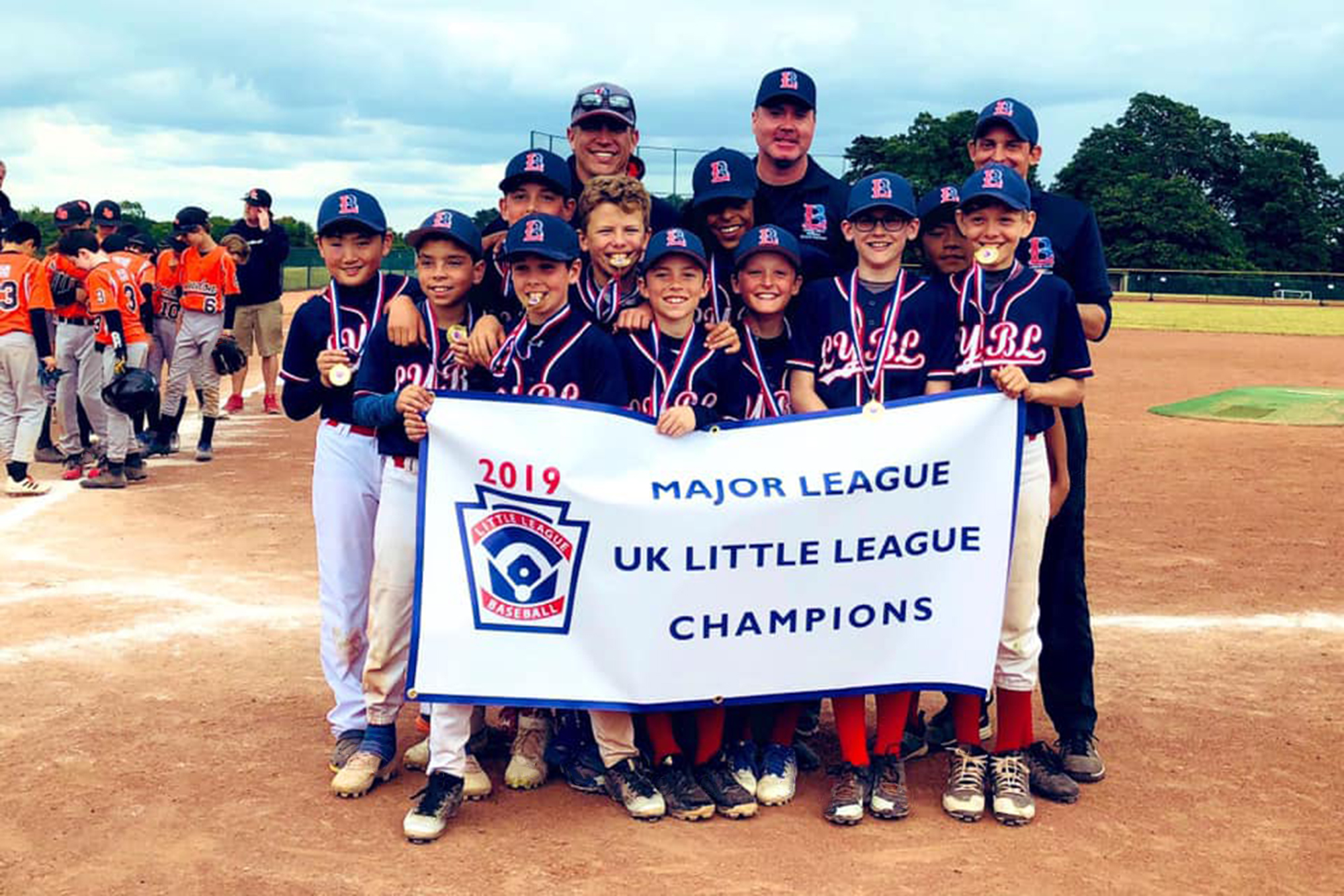 While most people think of cricket, rugby, and soccer when they hear about sports in London, Little Leaguers® from the United Kingdom are excited to see the Boston Red Sox and New York Yankees head across the Atlantic for the MLB London Series on June 29-30, 2019.
The
MLB London Series
will mark the first regular season MLB game played in Europe and is sure to see support from Little Leaguers in London and all around the world. From hanging out inside Play Ball Park during the Fan Fest, to participating in the MLB Cup, and finally taking to the seats to enjoy the American League East matchup, Little Leaguers will be front and center during this inaugural London Series.
While the MLB London Series is set to generate interest in the game of baseball throughout London, local Little League programs across the United Kingdom have been working hard to bring the love for the game to communities all throughout London for years. At the forefront of the efforts to grow the game has been John Boyd, a dedicated volunteer who serves as the Europe and Africa Region representative on the Little League International Board of Directors. Mr. Boyd has been involved with the Little League program for more than 30 years in a variety of volunteer roles, and currently serves as the Joint CEO and Head of Development for BaseballSoftballUK Ltd., an organization he helped support since its inception in January 2000.
Baseball and softball have made their way to London with the @MLB Cup! #LondonSeries pic.twitter.com/i2Cl0aHXW6

— Play Ball (@PlayBall) June 23, 2019
Held just a week prior to the MLB London Series, a group of local Little League programs had an exciting competition of their own this June as the Little League Baseball® United Kingdom National Qualifier brought together local Little Leaguers to compete for the right to represent their country in the Europe and Africa Region Tournament in Kutno, Poland. This year, London Youth Baseball League took home the title and will represent the United Kingdom in the regional tournament this July in hopes of earning the country's first-ever trip to the Little League Baseball World Series in Williamsport this August.
For more information on the Europe and Africa Region, including information on this year's regional tournament, visit LittleLeague.org.